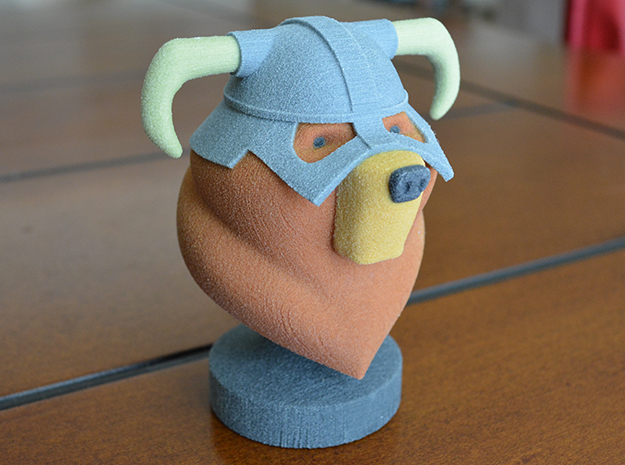 If anyone wants a Dovahbear bust, they are now avaiable at Shapeways.com where it is 3d printed on demand!
It took me awhile to get it the right size, while using as little material as possible. More material drives up the cost, but less material makes it more fragile. There are two versions, one is full color sandstone, which has a lower resolution as you can see in the image. The flexible plastic is higher res, but comes in one color (but you can paint it if you'd like) 
Goto http://www.shapeways.com/shops/bowz to get one!
I also made a video promoting it https://www.youtube.com/watch?v=p0Jdqo5EUqg
Speaking of Dovahbear, I'm wrapping up my current cartoon and I've already begun storyboarding the next Dovahbear. It may take awhile, but it will be made.
-Bowz